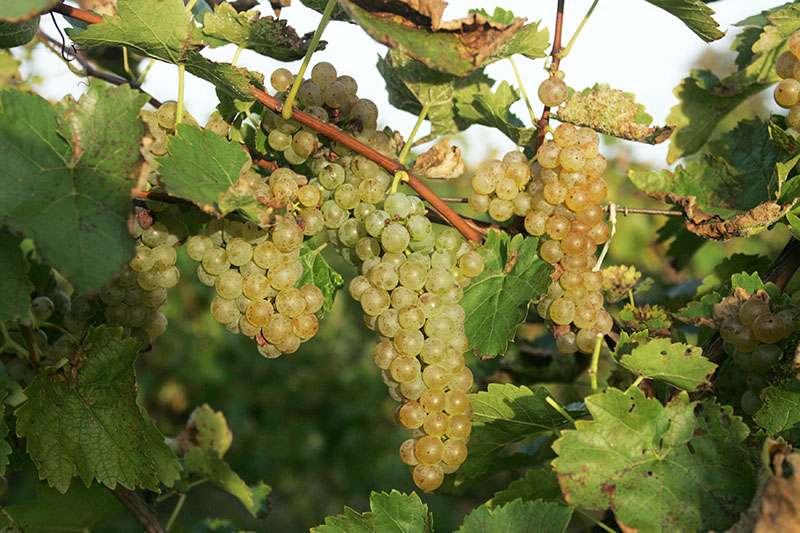 | | |
| --- | --- |
| Family | Grape |
| Type | White, Regional (Hybrid) |
| Availability | Sold-out |
| U-Pick Price | $.64 |
| Juice Price | $8.70 |
| Brix | 20.5 |
| pH | 3.1 |
Availability: Oct 14 - Oct 17
An inter-specific hybrid variety of white wine grape, a cross of Ugni Blanc and Rayon d'Or (Seibel 4986). It manages to produce high sugar levels in cold climates while maintaining good acid levels, making it ideal for Ice Wines.
Developed in the 1930s by French breeder Jean Louis Vidal, the primary goal was to develop a variety suitable for the production of Cognac. However, due to its winter hardiness this grape variety is cultivated most extensively in Canada and in the north-eastern United States and is somewhat resistant to powdery mildew making it a popular variety.
The wine produced from Vidal Blanc is fruity, with grapefruit and pineapple notes and can sometimes have a Riesling like character with citrus. Due to its high acidity and fruitiness it is particularly suited to sweeter, dessert wines.
Return to List