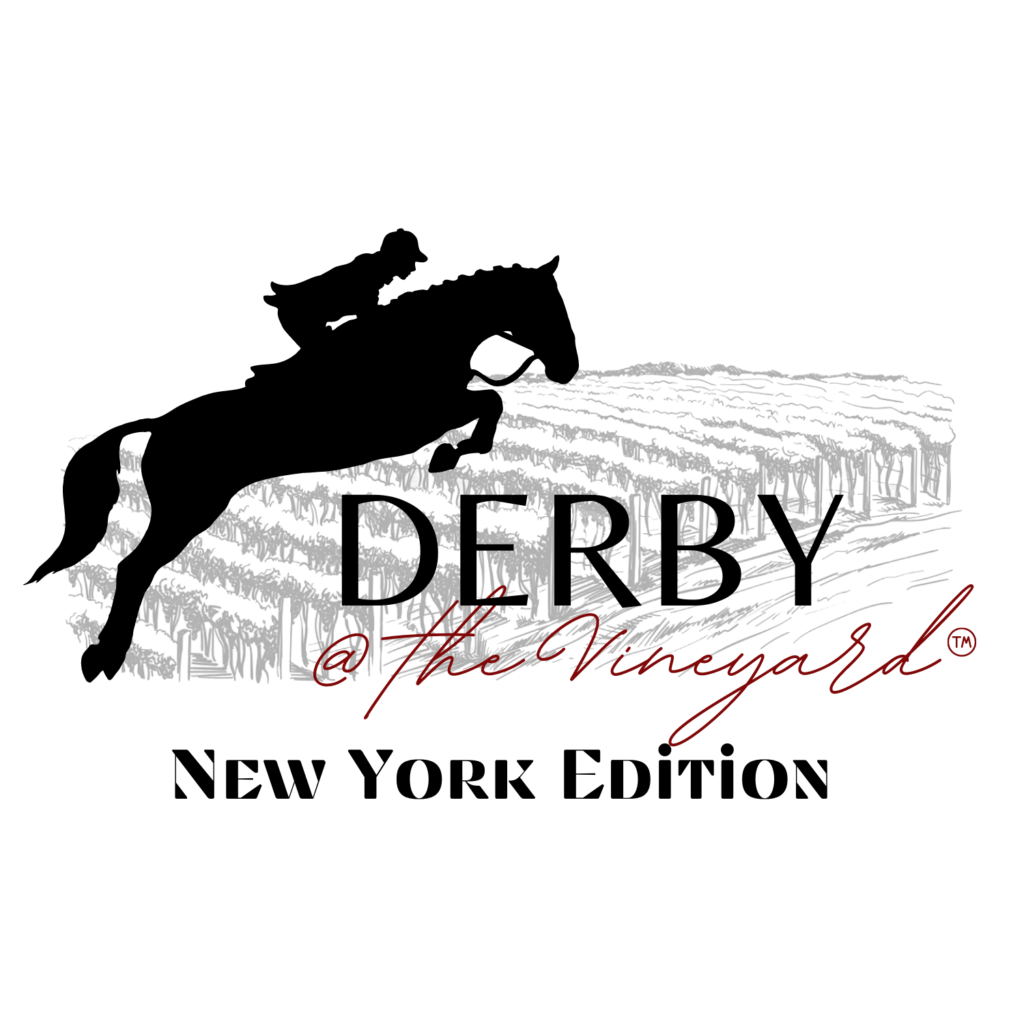 The modern show ring hunter's roots were established in Europe when gentry rode across the countryside hunting
for game, often aided by dogs used to track the prey. The horses were necessary to carry their riders many miles
over the varied terrain of the countryside in pursuit of their game, often negotiating the creeks, ditches, walls, and
fences they encountered along the way.
Subjectively judged, the modern show ring hunter must still exhibit the traits desired of a good field hunter— calm
disposition, good manners, smooth gaits, steady way of going, and pleasant and efficient jumping ability— but
must do so with style, presence and superior technique. Conformation, athleticism, disposition, and jumping form
all combine to define a winning show ring hunter.
A Hunter Derby is special show class that typically runs as two-rounds. Both rounds typically include natural fences
reminiscent of the hunt field, such as stone walls, logs, brush jumps, white board fences, post-and-rail jumps,
gates, coops, banks and ditches.
The top-scoring competitors in the first round come back to ride the second round, which includes additional tasks
(e.g. a trot fence) to show off the horse's ride-ability. Riders earn extra points for demonstrating handiness. In both
rounds, they can select jumps with higher height options to earn additional bonus points. The combination of
scores from the two rounds determines the winner.
GENERAL ADMISSION TICKETS INCLUDE ALL DAY ACCESS TO THE GENERAL ADMISSION SEATING AREA ON
SATURDAY, JUNE 17TH FROM 9:00AM-6:00PM.


Space in the General Admission area is a first-come, first-serve basis. It is strongly recommended to
bring your own chairs or blankets. Tents, umbrellas, large tables, lawn games, balloons are not permitted. Please inquire with questions about what is permitted. General admission ticket holders will not have access to the VIP Seating section; therefore will not be able to join VIP Seating ticket holders Please purchase appropriate ticket options with your group.

PREMIUM SEATING:
A seat in our Premium Seating area guarantees a seat at a table with premium view of the Derby.
You will receive the following with Premium Seating:
A dedicated seating area, table service throughout the day, one complimentary glass of wine in a keepsake Derby wine glass.

ALL TICKET HOLDERS RECEIVE AND HAVE ACCESS TO:
Event program
Wine bar with wine available for purchase by the glass and bottle as well as a selection of local
canned beer, hard cider, juice, and snack items
Horse Meet & Greet
You will receive a confirmation email once your tickets are purchased. Your email receipt serves as your ticket(s) for this event. All ticket holders will have from 9:00am-6:00pm to enjoy the event.
SPECTATOR FACEBOOK EVENT WITH LIVE UPDATES
THE FOLLOWING ARE FURTHER DETAILS AND POLICIES THAT WILL BE ENFORCED DURING THIS EVENT:
1. Dogs (with the exception of service dogs) are NOT allowed during this event.
2. Outside alcohol is NOT permitted on Fulkerson Winery property. All coolers are subject to inspection.
3. We strongly encourage all guests to support our local food trucks that will be attending the event.
4. Smoking is not permitted in general public areas.
5. Parking is very limited. Please follow the signs when you arrive directing you where to park. We
highly recommend carpooling if possible.
6. There will be a meet and greet area to pet and take pictures with friendly horses and derby
participants.
7. Fulkerson Winery reserves the right to alter policies for this event to adhere to CDC and state covid
regulations or mandates. We strongly encourage all unvaccinated guests to wear face coverings.
8. No tailgating is permitted during this event.
9. The winery will be open for regular business